I love Dr. Seuss.
Maybe it's the fun rhymes, cute pictures, or the fact that when I think of my childhood, I remember Dr. Seuss.
I distinctly remember learning to read the book "Go, Dog Go," and how proud I was of this accomplishment.
Because I love Dr. Seuss so much, I have started decorating Little B's reading nook with all things Dr. Seuss. I can't wait to show you the new quilt I'm working on.
I'm  also, slowly but surely, adding some new paper cut designs to my Etsy shop Paperie Things.
Here's one of my favorites…
Wouldn't this look great in a nursery!
Check it out: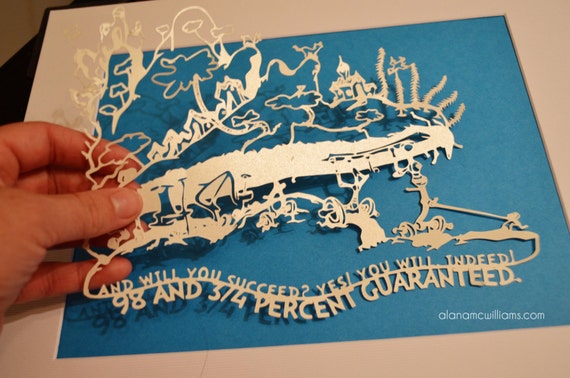 I absolutely love this quote. I think it's perfect for a little kid's reading area or play room.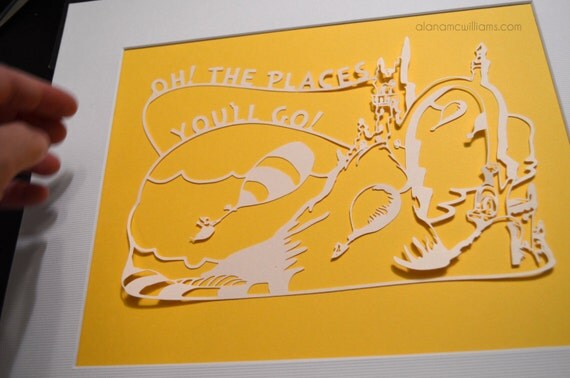 I designed this after Little B's birthday, but I could have seen me wrapping this around his cake or displayed on his party table. Oh well, there's alway next year.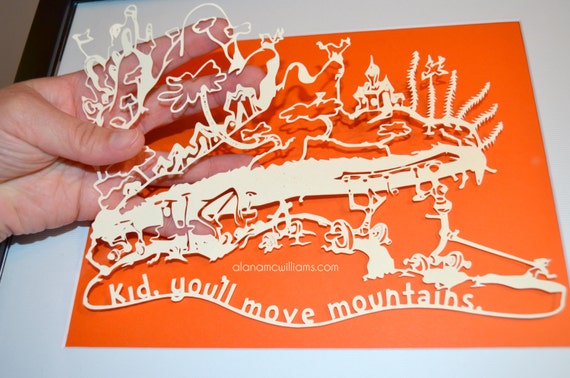 Perhaps the best quote from the book. The cutout is the same as the first, but it's fun to show how different it can look with a different background and quote. You could literally add your favorite quote to any of these paper cuts.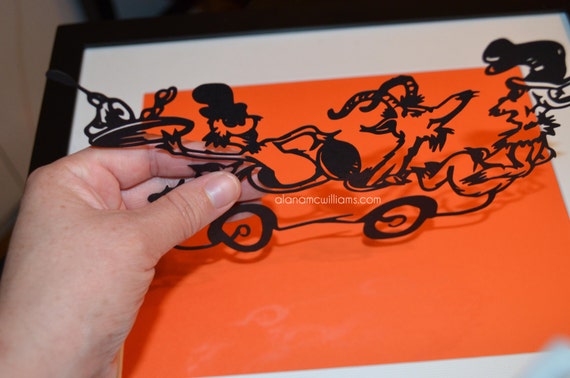 And just for good measure, here's a cutout from Green Eggs and Ham.  How cute? I could picture a kids name in the car or a birthday wish above.
These are too much fun!
What about you? What's your favorite Dr. Seuss book or quote.